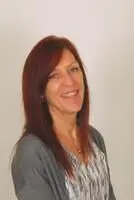 Judy DeFrancesco, MA, LPC

"Never underestimate the power of the human spirit"

I am Judy DeFrancesco. I am a member of the American Counseling Association and I bring 20 years of providing adults and children with behavioral and substance abuse related issues in both agency and outreach settings. Due to my professional experience within various agencies, I have vast knowledge of government and social networks including child welfare, courts, schools and mental health systems.




Nicole Gusman Hall, MS, LPC
My name is Nicole Gusman Hall, and I have nine years of experience working with children, adolescents, and adults' earned a master's degree in psychological counseling at Monmouth University, and I am a licensed professional counselor (LPC). Taking the step to begin therapy can be difficult, and I strive to create a nurturing, nonjudgmental environment, where clients feel understood and accepted. I believe the capability for healing already exists within us, and sometimes we need someone to join using fully exploring ourselves and our emotions to develop that self-awareness and facilitate healing. The combination of a supportive therapeutic relationship, insight developed in therapy, and learning healthy skills to manage overwhelming emotions facilitates personal growth and positive change. Together, we can challenge limiting beliefs and work towards achieving your goals. I take an eclectic approach to therapy incorporating principles and techniques derived from cognitive behavioral therapy, dialectical behavior therapy, psychodynamic therapy, and hypnotherapy. I have experience working with various types of trauma, and I am currently in the process of completing my training as a trauma informed hypnotherapist.



Elizabeth Kennedy, MS
Elizabeth is a creative, insightful and conscientious teacher of children and young adults with disabilities, most of whom are on the Autism spectrum. This work requires an integrative approach to address the emotional and regulatory needs of her students as well as parents and family members. During her years of teaching, she has incorporated a number of integrative interventions.
Elizabeth is a certified trained professional in Havening and in multisensory programs known as the Safe and Sound Protocol and the Focus System. Although Special education continues to be her profession and passion, her natural curiosity coupled with her deep empathy and understanding, has led her to Havening, which she refers to as her calling. Both (SSP) and Havening have had tremendous outcomes, providing her students and clients with the means to become regulated improving awareness, focus and control.
SSP is an auditory intervention developed by Dr. Stephen Porges that restores the nervous system and is designed to reduce stress and auditory sensitivity while enhancing social engagement and resilience. The Focus System combines auditory, balance, and movement activities to create a foundation for learning, attention, processing and behavior.